Selling exhibition of sporting art by Daniel Crane. Buy original hunting and racing paintings
Sought after sporting artist Daniel Crane is to hold a private exhibition in Stoke Rochford, Lincolnshire in aid of the Belvoir Hunt and ABF The Soldiers' Charity.
This is a rare opportunity to see the painter's hunting, racing and military works in a private setting with a glass of wine (courtesy of Philip Pruden Wines). Tickets must be purchased in advance through the Belvoir Hunt website.
On Saturday 22nd March the exhibition will be launched with a drinks reception from 6.30pm to 9.30pm (tickets £25), followed by an open view, 10.30am-3pm on Sunday 23rd March (tickets £10).
In buying a ticket you make a donation to ABF The Soldiers' Charity and The Belvoir Hunt as well as being entered in a draw to win an original 'character study' by Daniel Crane to the value of £500.
The exhibition includes a study of Frankel, at his final race last year, Household Cavalry pieces inspired by his residency with the regiment in London for the Queen's Jubilee and a 'Belvoir Collection' that will doubtless have the locals reaching for their wallets.
Tickets are limited so please book now to secure your place at the event and chance to win.
Anyone not able to attend is invited to bid on-line for Daniel Crane's own artist's proof of Needs Must, painted after a gate jumping red letter day he enjoyed with the Belvoir, following Bill Bishop with the brilliant Martin Thornton hunting hounds.
For tickets contact Foster Edwards on 01949 860865 or go to www.belvoir-hunt.co.uk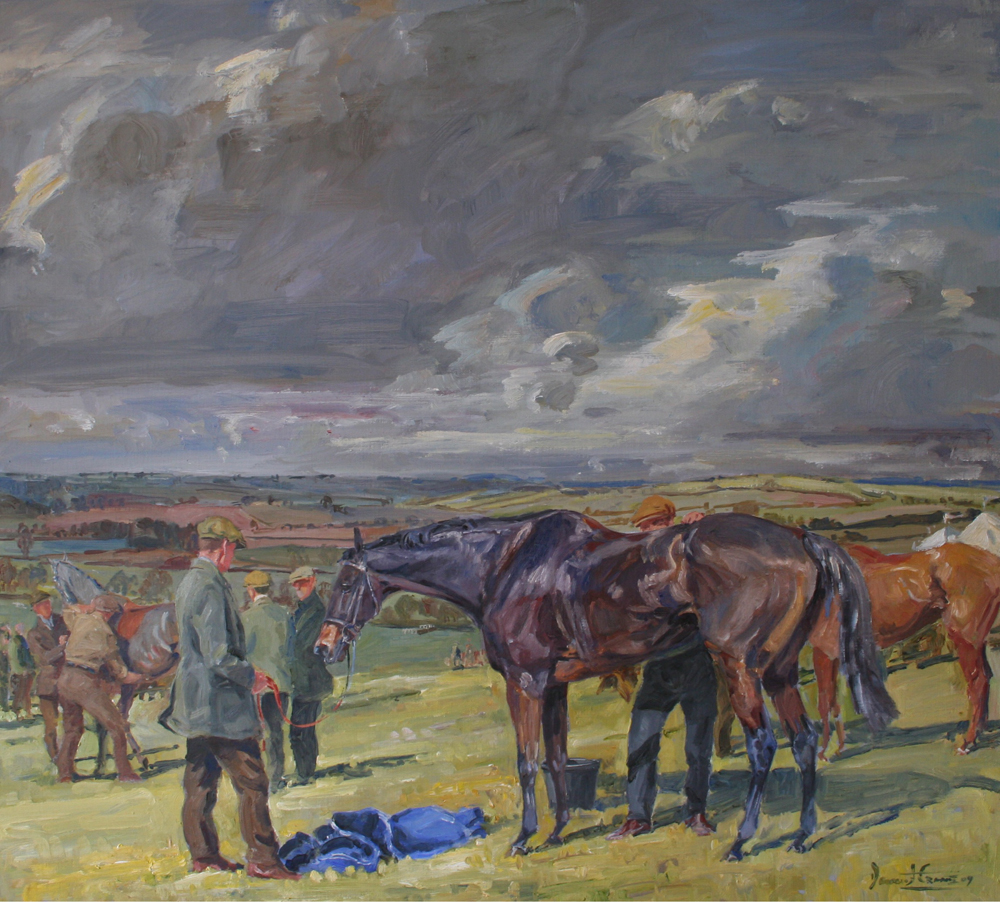 The evening is sponsored by Shouler and Son and Philip Pruden Wines